Your own decentralized social network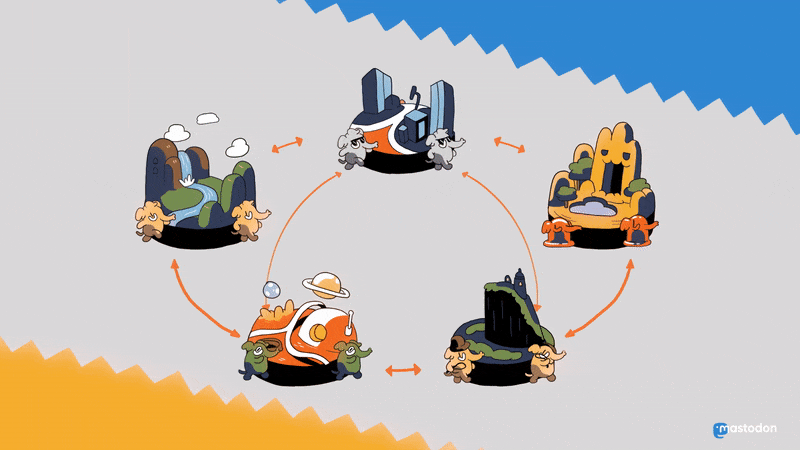 Mastodon, started in 2016, is an open source project that allows you to build your own social network. Mastodon resembles Twitter in many ways, but with the important difference that Mastodon is a decentralized social network and therefore works on many different servers, so that it is not owned by 1 company. After the controversial takeover of Twitter by Elon Musk, Mastodon has received a solid boost.
With your own Mastodon server you have control of your own voice on the internet and you are not subject to anyone else's rules. You determine the rules of your server yourself. You can decide for yourself who can become a member of your Mastodon server. For example, you can start your own community for family, friends or colleagues.
Official website
www.joinmastodon.org
Source code
Hosted on GitHub.
Documentation
Visit the official documentation.
Version
We install the latest stable version.
Launch your Mastodon server
We currently have no Mastodon servers in our offer. Are you interested in your own Mastodon server? Then be sure to
contact us
.
Included with your server
Free SSL
We secure your server with an SSL certificate so that your server can be reached safely via HTTPS.
Fully managed
We monitor and update your server and application. We intervene in case of problems.
Security
We ensure that your server and application are always secured. You do not share your server with other customers.
Lightning fast
You can enjoy a super-fast server thanks to NVMe storage, HTTP/2, and a premium network.
Backups
We make a backup of your server every day and keep it for 7 days.
DDoS protection
The latest hardware and advanced technologies protect your server against DDoS attacks.
Frequently Asked Questions
No. Your Mastodon server runs on its own server. As a result, you will never be bothered by other customers who could overload the server.
That is not necessary, we manage the server for you. We take care of updates and handle malfunctions.
You can! You can use Mastodon on your own (sub)domain in package 'Standard' or 'Plus'. If you do not have your own domain name, we provide a free Nexxwave subdomain.
Every 24 hours we take a backup of the entire server. Do you need multiple backups? Then we can, for example, also make a database export every hour. Please
contact us
and we will discuss the possibilities.
Once we have received your application, we will get to work. We deliver your environment within the working day.
We use data centers in Germany and Finland.